Moving on to fashion, then..
Why not be inspired by some celeb looks Ive found ?
Credits for the next following picture to Marie Claire's Guys Spy section.

When you think about stilish cool knits, you should go big ! check out these looks and let me know what you think about it.. Who's the best dressed?

WELL DRESSED CELEBS !! CLICK HERE!

Now, talking about trends to spring 09 ; even though we are about to move on to summer already ; there is still time, and they are quite wearable during summer as well !

Ok, so, First of all, all photos taken by Marcio Madeira ( a brazilian runway photographer and publicist)

Junya Watanabe : Gingham

A retro picnic - kind of look ; really stylish and trend-setter, This look reminds me of Chuck Bass from Gossip Girl.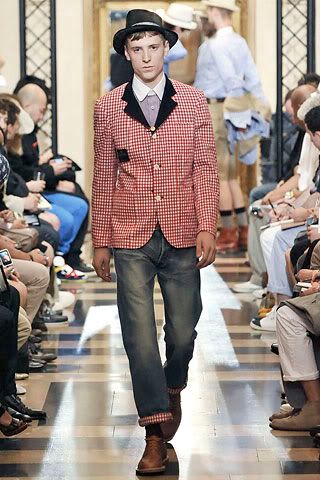 Lanvin :

Give special attention to the shorts and sandals, they pretty much make the whole look, you could as well wear it with a a rolled up half buttoned shirt and it would still look really nice.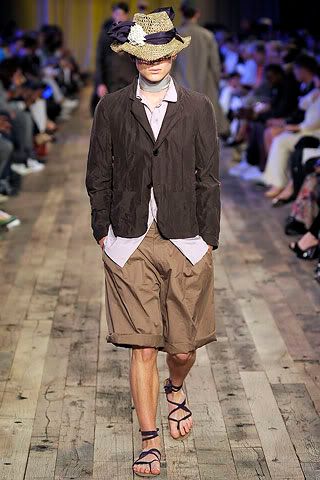 Ermenegildo Zegna :




Giorgio Armani : Eastern looking clothes yet quite stylish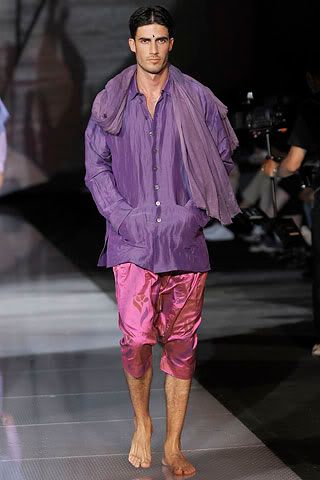 Dolce & Gabbana : Go preppy and clean cut.




Richard Chat : Short shorts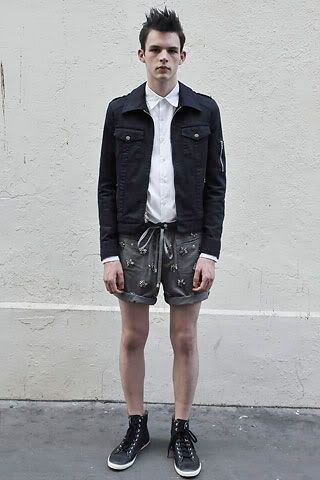 Now, since not all of us have money to spend with clothes, go low budget : there are a lot of designer looking clothes at H&M ; Check this out :
(All credits to H&M.)

LOW BUDGET YET STYLISH AND DESIGNER LOOKING CLOTHES! CLICK HERE !